The Desktop version is now released,which still includes all the features from the life-size EZR model
By removing the legs of the standard life-size Virtual Mannequin EZR, this model is made for table-top use.
It is lightweight for the purpose of frequent moving, so it can be stored in a light vehicle with the corrugated plastic box for packing divided in 2 between the casing box that stores the projector and the mannequin screen box.
Main body weight 12 kg / 13 kg less than the conventional model
It has been made lighter thanks to the removal of the legs, the mannequin screen being made smaller and the thickness decreasing by 3 mm to become 5 mm.
Installation size
Height 940 mm
Width 400 mm
Depth 300 mm (460 mm with the fall prevention bar)
Weight 12 kg
Power Consumption 313 W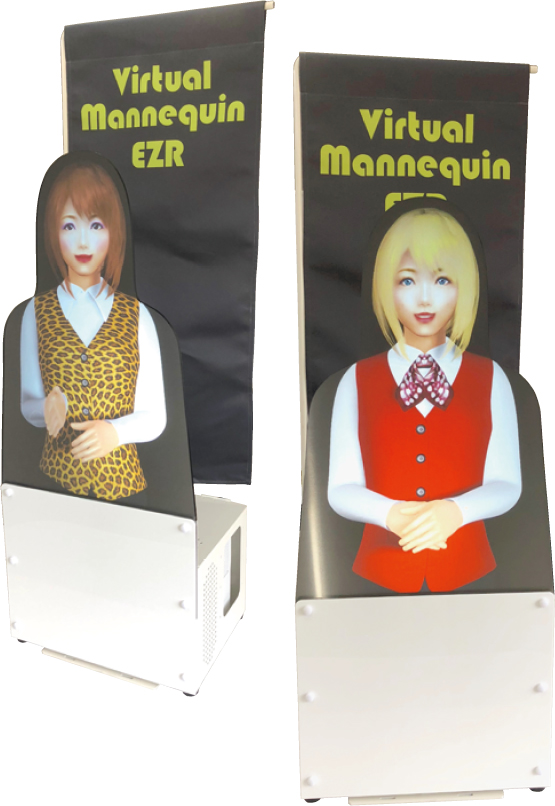 ■Packing size
It is a weight that is also manageable for women.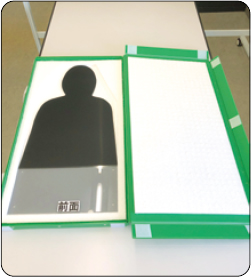 The case size is:
Length 900 mm
Width 490 mm
Height 60 mm
The case and the humanoid acrylic board inside the case weigh approximately 4.5 kg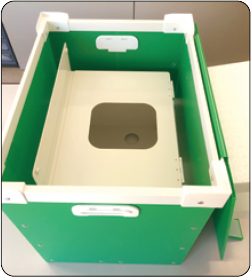 The case size is:
Height 390 mm
Width 390 mm
Length 500 mm
The projector box including the projector weighs approximately 13 kg